Why Your Pregnancy Is The Best Time To Fall In Love With Decaf Tea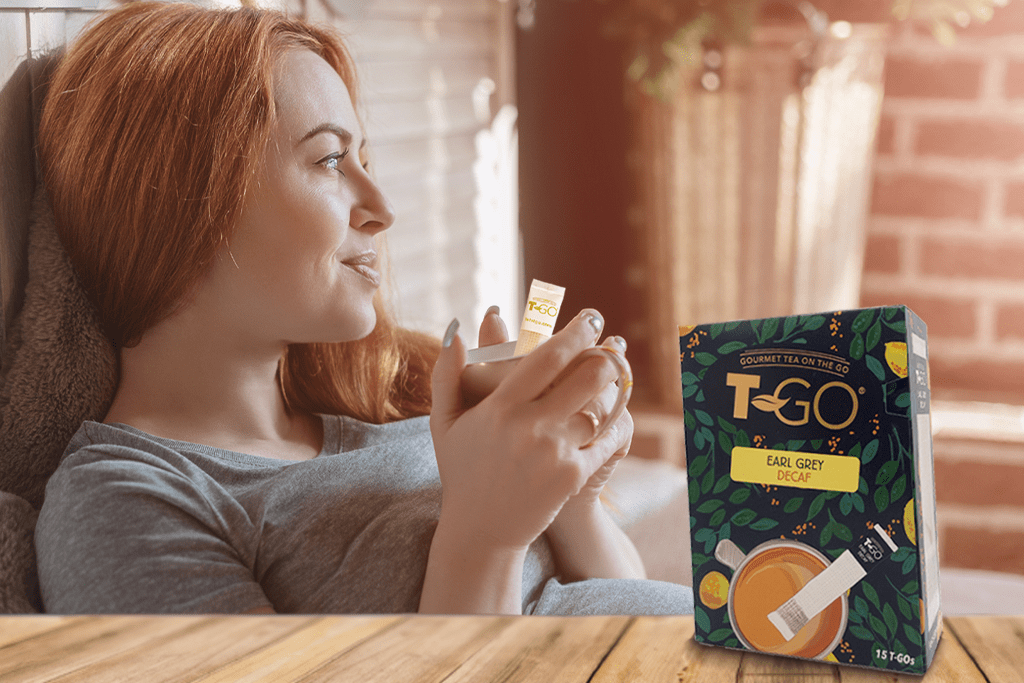 Most people start their mornings by savoring a hot cup of tea or coffee in the favorite nook of their house. For some, caffeine is the energy booster that kickstarts their thought process, and for others, it works as an elixir that soothes their nerves. But what if you're an expectant mommy who needs all the caffeine in the world as you fight your morning blues and cravings? Can you still have your favorite cuppa during pregnancy, or should you switch to decaf tea? 
While every pregnant woman would love to get that energy kick from caffeine, too much tea during pregnancy may not be the best thing for the little one in your tummy. And, if you're one of those who swear by coffee as their LSD, giving up on it is not going to be an easy job either! However, decaf tea and pregnancy make a good combo and can make this job easy. 
Pure leaf decaf tea, simply put, is your favorite tea minus the caffeine element while all its other flavoring elements remain intact. The caffeine content in this high-quality tea is either removed entirely or reduced significantly. So, you can enjoy your tea and stay safe from all the harmful effects of caffeine during your pregnancy. How good is that! 
Why caffeine might not be your bestie when you're pregnant 
Taking high levels of caffeine during pregnancy can have a few harmful effects on your baby. Low birth weight is just one of the common problems often linked to high caffeine intake during pregnancy. Other risks that tag along with excess caffeine include: 
Harm to your baby's development during pregnancy
Increased blood pressure and an increased heart rate because caffeine works on your central nervous system as an instant stimulant. The kick that we associate with coffee? That's what it is.
Severe dehydration and diarrhea
Serious health implications like miscarriages may also happen if there is high caffeine consumption. 
Decaffeinated tea is safe for pregnant women, but the switch must be gradual if you are what they call a caffeine addict. Start with your decaf tea bags in moderation, especially if you're facing caffeine withdrawal symptoms like headaches, irritability, and lethargy. 
How much decaf tea can you drink when pregnant 
 The total consumption of this beverage in a day should not exceed 200 mg, which means around two regular mugs. There are about 3-4 milligrams of caffeine in a decaf cup, and this should help you decide how much decaf tea is safe to consume during pregnancy.
And let's not forget about the other foods that include caffeine. These would be chocolates(both milk and plain), colas, bottled iced tea, and energy drinks. You must consider all caffeine-containing foods and drinks you have during the day while calculating your caffeine intake. 
The good news? You don't have to break all ties with caffeine, but reducing its intake and switching in a healthy and controlled way to decaf Ceylon tea for starters will mitigate the risks it may have during pregnancy. The best decaf tea gives you all the rejuvenating benefits without exposing you and the baby to the harmful effects of caffeine.