In the face of adversity, we have a choice: We can be bitter or BETTER!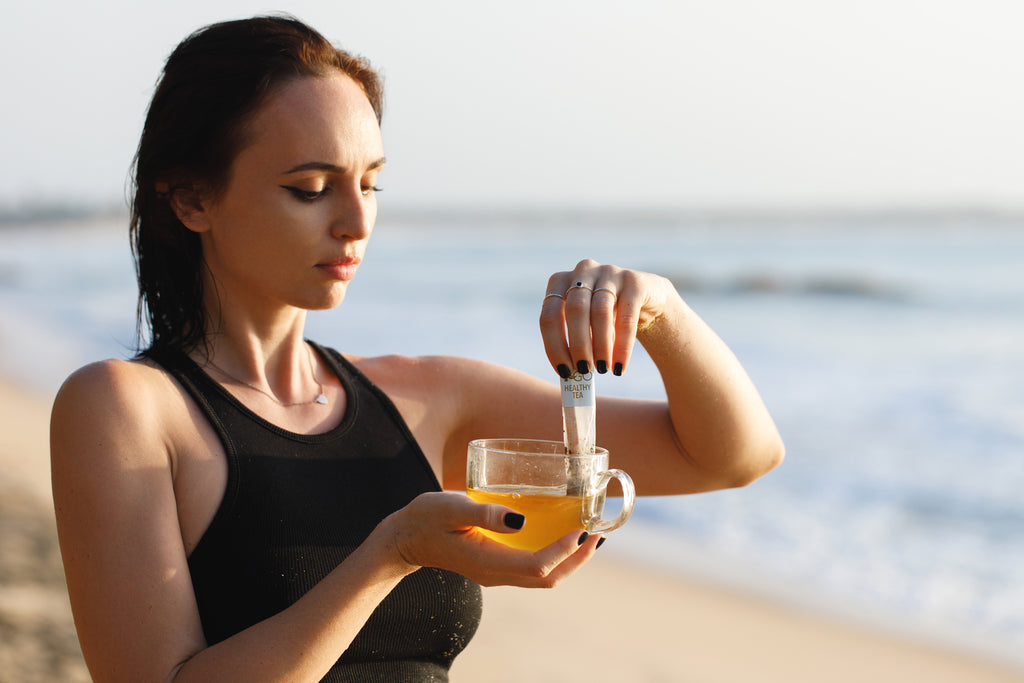 There are decades when nothing happens, and then there are weeks when decades happen – just like the COVID-19 pandemic. A story we all know too well!
Spilling the tea… 
Pandemic or no pandemic, T-GO's Healthy Tea is about feeling better, happy and of course, being healthy. In fact, tea drinking is the most popular activity across the world now, than pre-COVID-19 times- that too unapologetically! 
Known as the only healthy drink in the world with zero calories (after water), tea is rich in antioxidants and anti-inflammatory properties. Increased tea consumption during COVID-19 is not only tea's health and wellness message but also because it provides a feeling of comfort to the body and mind during stressful times. 
T-GO's Healthy Tea 
If at all the pandemic taught us one lesson, it was to improve/ boost our immune system naturally. Agreed? In case you didn't know, tea began as a medicine and grew into a beverage. Daily consumption of tea is recommended by Ayurveda, Yoga, Naturopathy, Unani, Siddha and Homeopathy not only during the pandemic but to feel better overall. That's why T-GO's Healthy Tea ensures people return to their roots and start adding natural ingredients and medicinal herbs to their diet with each sip. 
A cup of natural immune booster – on the go!
T-GO's Healthy Tea is wellness in a cup. Made with 100% pure ingredients like rosehip, fennel, senna, cinnamon and garcinia, this cuppa is rich in antioxidants, minerals, and vitamins to make you feel good, improve your lifestyle, boost overall health and prevent future illnesses.
Hey, T-GO's Healthy Tea is all about prevention than cure!
Brewed for good health and better you
Raise a cup of Healthy Tea for good health and happiness! It'll keep your immune system strong - thanks to its antibacterial, anti-fungal and anti-inflammatory properties. If you hate popping vitamin supplements, TGo's Healthy Tea is your saviour. Made with pure ingredients, zero sugar, spoon-in-teabag, a healthy indulgence in your pocket/ bag – Healthy Tea is truly a stress-buster and immune booster to your crazy life – on the go!
CHEERS!